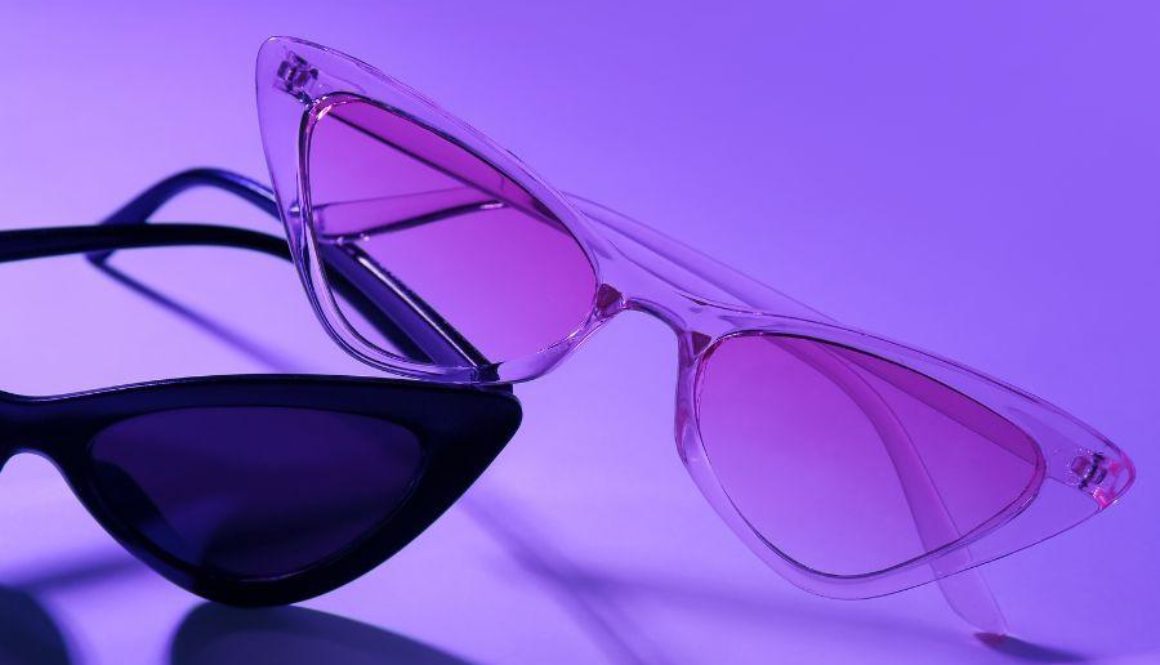 What Are FL-41 Glasses: Relieving Light Sensitivity and Eye Strain
It can be really uncomfortable if you've ever had light sensitivity or eye strain. Fortunately, FL-41 glasses provide a viable remedy. This page will explain FL-41 glasses, how they function, and how they can help those who have light sensitivity. We shall examine their usefulness, typical uses, and usage guidelines. So let's dig in and learn about the FL-41 eyewear world.
Understanding Light Sensitivity
Light sensitivity, also known as photophobia, is a condition where individuals experience heightened sensitivity to light. Exposure to bright lights or certain light wavelengths can trigger discomfort, eye strain, headaches, and even migraines. People who suffer from migraines, chronic headaches, and various medical conditions like blepharospasm, post-concussion syndrome, or ocular migraines often experience light sensitivity as a symptom.
Introducing FL-41 Glasses
Specially made eyewear called FL-41 glasses can help treat the signs and symptoms of light sensitivity. They are created with a special tinted lens that blocks out certain light wavelengths, lessening the amount of light that reaches the eyes. These glasses are becoming increasingly popular with people looking for treatment for light sensitivity symptoms.
How Do FL-41 Glasses Work?
The way FL-41 glasses function is by filtering or blocking specific light wavelengths that are known to cause symptoms of light sensitivity. The FL-41 lens's particular tint enables it to attenuate light in the 480–520 nm range, which includes the wavelengths of blue and green light. FL-41 glasses help ease discomfort and eye strain brought on by light sensitivity by lowering the amount of these particular wavelengths that reach the eyes.
The Benefits of FL-41 Glasses
The advantages of FL-41 glasses for those sensitive to light are numerous. Some of the main benefits are as follows:
1. Light Is Less Intense: FL-41 lenses successfully reduce light intensity, which is better for the eyes.
2. Eye Strain Reduction: By filtering out specific light wavelengths, FL-41 glasses can lessen eye strain from light sensitivity.
3. Migraine and Headache Management: Many people who experience migraines or persistent headaches discover that FL-41 glasses assist in lessening the frequency and severity of their symptoms.
4. More Comfort Outside FL-41 glasses can make outdoor activities more enjoyable for people sensitive to strong sunlight.
The uses of FL-41 glasses
FL-41 glasses are useful in various situations when light sensitivity is an issue. The following are some typical scenarios when FL-41 glasses are advantageous:
1. Indoor Environments: Fluorescent lighting in offices, classrooms, and other settings can exacerbate light sensitivity symptoms. FL-41 glasses offer comfort in these conditions.
2. Computer Use: Extended screen time can strain the eyes, particularly for those with light sensitivity. Digital screens can make people feel less comfortable if they wear FL-41 eyewear.
3. Outdoor Activities: Glare, reflections, and strong sunshine can aggravate light sensitivity. You can lessen these impacts and enjoy outdoor activities more by wearing FL-41 glasses outside.
Considerations When Using FL-41 Glasses
Although FL-41 glasses provide relief for many people, it's important to take the following into account before using them:
1. Individual Variations: Each person's response to FL-41 glasses will be unique. What is effective for one person might be less effective for another.
2. Individual Comfort: Some people might need time to get used to the tinted lenses. It is advised to start by wearing the glasses briefly and then gradually extend that time.
3. Prescription Compatibility: If you need prescription eyewear, speak with an optician to see if FL-41 filters can be added to your current prescription lenses.
Keep the following things in mind when choosing FL-41 eyewear:
1. Authenticity and Quality: Only buy FL-41 sunglasses from trusted retailers or eye doctors to ensure their authenticity and quality.
2. Lens Tint: FL-41 lenses must have a particular tint to block the required wavelengths. Make sure the glasses you select have the right tint.
3. Frame Design and Fit: To prevent light from entering the eyes from the sides, choose a frame design and fit that feels comfortable on your face and offers adequate coverage.
Tips for Using FL-41 Glasses Effectively
Consider the following advice to make the most of FL-41 glasses:
1. Always wear them when light sensitivity is a problem, as inside with fluorescent lighting or while spending a lot of time in front of a screen.
2. To ensure you have FL-41 glasses in various settings or circumstances, have a backup pair close at hand.
3. To maintain the optical clarity and efficiency of the glasses, clean them frequently using the proper lens cleaning solutions.
Myths and Misconceptions about FL-41 Glasses
There are a lot of things that need to be clarified about FL-41 glasses. Let's disprove a few of them:
Myth:

 FL-41 eyewear is only for those with migraines that have been medically diagnosed.
Fact: Unaffected by a specific medical diagnosis, anyone who experiences symptoms of light sensitivity can benefit from FL-41 glasses.
2. Myth: FL-41 eyewear completely blocks light.
Fact: FL-41 glasses selectively block some light wavelengths while letting other useful wavelengths pass through.
FL-41 Glasses vs. Other Eye Protection Solutions
1. Sunglasses: While sunglasses offer basic sun protection, FL-41 glasses were created to address light sensitivity and alleviate symptoms.
2. Blue light filtering glasses: While FL-41 glasses filter a wider range of wavelengths to reduce the symptoms of light sensitivity, blue light filtering glasses focus primarily on the blue light emitted from digital screens.
User Experiences and Testimonials
The FL-41 glasses have received a lot of excellent feedback from users. They no longer have eye strain or migraines, and their symptoms of light sensitivity have improved. To learn more about how FL-41 glasses have benefited others, speak with an optometrist or look online for reviews.
Research and Scientific Evidence
The efficiency of FL-41 glasses in treating light sensitivity and related diseases has been the subject of numerous investigations. Scientific research supports their capacity to comfort those dealing with such disorders and lessen the symptoms of light sensitivity. Additional studies further confirm their effectiveness.