Eye Contact Optician - Setting New Standards in Eye Care
Experience exceptional eye care at Eye Contact Optician, Mumbai's leading optician. Tushar Ambre and Pallavi Ambre (Optometrist), our visionary opticians, raise the bar for service in the spectacle and optometrist industry.
With a professional approach and complete guidance, we prioritize your eye health, ensuring total customer satisfaction. Discover fashionable eyewear, designer frames, and personalized lens fitting. Our expert optometrists conduct thorough eye examinations and provide cutting-edge vision correction solutions.
Trust an Eye Contact Optician for comprehensive vision care tailored to your needs. Visit our clinic for the latest eyewear trends and professional insights into your eyesight's future. Elevate your eye care experience with us.
Professional and thorough eye care optometrist's services
Diagnosing eye and vision problems using advanced diagnostic techniques
Expert guidance and professional insights for long-term eye care
Personalized lens fitting for optimal comfort and visual clarity
Cutting-edge vision correction solutions tailored to your needs
Personalized lens fitting for optimal comfort and visual clarity
























Testimonials
What others say about us
"Eye Contact Optician has the expertise of eye care services that I have seldom found with other opticians. Personal care and total commitment are Eye Contact Optician's best attributes. Keep the good work going and I am getting my next one done here again."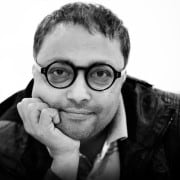 "I have been using the services offered by eye contact opticians . They are by far the best in our area with reasonable charges for their products and excellent in terms of service . I regularly order lenses for my daughters and they home deliver it to me in the shortest possible time . I am a very satisfied customer."

Eye Contact Optician very professional, friendly and Knowledgeable. I had tested my Eyes and prescribed a new glasses from here. I chose new glasses (Numbered Goggles) from the comprehensive selection of stylish designer frames from Eye Contact Optician Collections. My personal experience with Eye Contact Optician services is Excellent, Fast, Accurate and Good Price."