Advancements in contact lens technology offer the potential for successful contact lens wear to most of patients.
Contact lenses are available in prescriptions for nearsighted, farsightedness, astigmatism, most multifocal corrections, and to change your eye colour.
We provide complete professional care from the initial contact lens examination to follow-up visits after you receive your lenses.
Contact lenses not only enhance visual acuity and appearance, but also improve performance in different visual tasks; helps avoid fogging of glasses in different environments, and also improve performance of other fast activities like sports.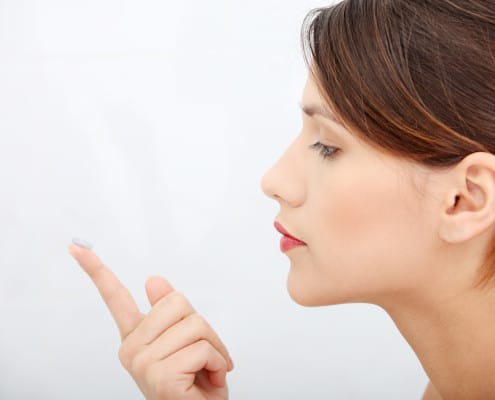 We offer variety of Contact Lens options