Stylish Glasses for Perfect Vision and Personal Style
At Eye Contact Optician, we understand the importance of finding the perfect pair of glasses that enhance your vision and reflect your style. Our extensive collection caters to a diverse audience, including teenagers, young kids, single-vision users, bifocal users, progressive users, and individuals aged 40 and above seeking progressive lenses. Explore our range and discover glasses that blend fashion, functionality, and exceptional vision.
Blue Light Filter Glasses for Teenagers: Protect Your Eyes, Stay Trendy
In this digital era, teenagers spend significant time immersed in screens. We offer a trendy selection of blue light filter glasses designed to safeguard their eyes from the harmful effects of blue light while allowing them to express their unique style. Our range features top brands like Essilor, Hoya, Zeiss, Nova, and Transition, ensuring optimal protection and visual comfort without compromising fashion.
New Types of Frames & Glasses for Young Kids: Embrace Fun and Functionality
We believe that eyewear for young kids should be both fun and functional. Our collection showcases a variety of frames and glasses specifically designed to cater to their needs. From durable materials to vibrant colours, our eyewear range ensures young kids can see clearly, comfortably, and confidently while embracing their individuality. Explore the latest trends and find the perfect pair for your little ones.
Tailored Solutions for Single Vision, Bifocal, and Progressive Users
Whether you require single-vision lenses, bifocals, or progressive lenses, Eye Contact Optician has you covered. Our experienced opticians are dedicated to finding the perfect pair of glasses that meet your unique vision needs. We guarantee exceptional clarity, comfort, and precision with lenses from renowned brands such as Essilor, Hoya, Zeiss, Nova, and Transition. Enjoy crystal-clear vision tailored to your specific requirements.
Seamless Visual Experience for the 40+ Audience: Progressive Lenses
For individuals aged 40 and above seeking progressive lenses, we offer a range of solutions to address your vision challenges. Say goodbye to the inconvenience of switching between multiple pairs of glasses. Our progressive lenses provide a seamless transition between near, intermediate, and far distances, allowing you to enjoy clear vision at any focal point. Rediscover the joy of seeing with our premium progressive lens options.
Brands You Can Trust: Essilor, Hoya, Zeiss, Nova, Transition
At Eye Contact Optician, reliability, as well as quality, are our top priorities. Leading companies in the industry that we work with include Essilor, Hoya, Zeiss, Nova, and Transition. These companies are well known for their innovative designs, fine craftsmanship, and cutting-edge lens technologies. Based on their outstanding reputation, you can be sure that Eye Contact Optician's glasses are made with the utmost care and attention to detail.
Essilor: WORLD LEADER
Essilor International is a global ophthalmic optics company headquartered in France that develops, produces, and sells lenses to enhance or safeguard vision. Its main office is in France's Charenton-le-Pont, close to Paris.
It is the biggest producer of ophthalmic lenses in the entire world. The company is responsible for developing Varilux, the first progressive lens in history that corrects presbyopia and lets wearers see clearly at all three distances. Essel and Silor, two ophthalmic companies, merged to form the business in 1972.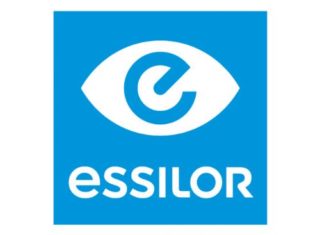 Hoya: For the Visionaries
A Japanese company called Hoya Corporation (Hya Kabushiki-gaisha) produces optical goods like photomasks, photomask blanks, hard disk drive platters, contact lenses, eyeglass lenses for the medical industry, medical photonics, lasers, photographic filters, flexible endoscopy equipment, and software. One of the Industry Week 1000 Companies and one of the Forbes Global 2000 Leading Companies is Hoya Corporation.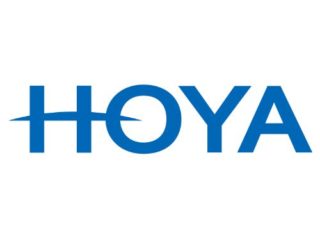 Zeiss: SEEING BEYOND
ZEISS is a world-renowned technology company that specializes in optics and optoelectronics. For its clients, ZEISS creates, manufactures, and distributes incredibly cutting-edge solutions for industrial metrology and quality control, microscopy for the life sciences and materials research, and medical technology for ophthalmology and microsurgery diagnosis and treatment. The top lithography optics used by the chip industry to create semiconductor components are known by the brand name ZEISS. Trendsetting ZEISS brand products like binoculars, camera lenses, and eyeglass lenses are in high demand worldwide.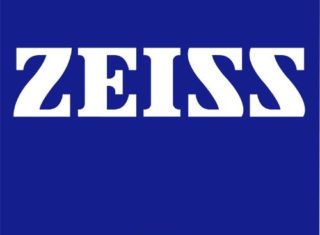 Nova: AN INTERNATIONAL EYEWEAR BRAND
More than 25 countries worldwide, including India, Europe, the United Arab Emirates, Canada, and the United States, carry the Nova brand. A wide variety of high-quality eye care products are available from Nova, including sophisticated digital lenses, stylish frames, prescription sunglasses, safety glasses, and swimming goggles. It is one of those international brands that offer the best eye care items high on technology and fashion, effectively addressing the need for vision correction and protection without sacrificing aesthetics. With Nova, you can experience perfect vision and perfect aesthetics. Choose from the products in the following categories.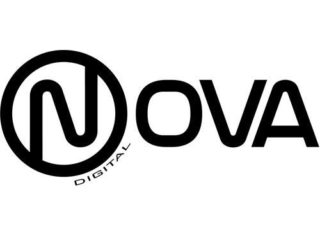 Transition: Adaptive Eyewear Technology
A U.S.-based business called Transitions Optical is well known for producing photochromic lenses. The business was established in 1990.
Plastic photochromic lenses were first produced and sold commercially by Transitions Optical in 1991. The business has always partnered with PPG Industries (51%) and Essilor (49%). Essilor bought out PPG's entire stake in Transitions in April 2014.
Explore Eye Contact Optician Today
Visit our website or store to discover the perfect pair of glasses that combine style, comfort, and exceptional vision. Our friendly and knowledgeable team of eyewear experts is ready to assist you in finding the ideal eyewear solution for your unique needs. Experience the difference of quality glasses tailored to you at Eye Contact Optician.